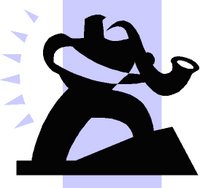 Yesterdays post on FWBO News featured Jnanadhara and his forthcoming tour with his group 'The Pioneers'. Jnanadhara is but one of many musicians in the Western Buddhist Order and today we want to let you know of some of the others – and their websites, if they have them.
In no special order -
Padmamati, lead musician of 'The Real Tuesday Weld' is probably one of the Order's most popular but least-known musicians. Popular in the world, little-known in the Sangha! Check him out at
www.myspace.com/therealtuesdayweld
where he's clocked up a remarkable 4578 friends – or on
Wikipedia
, where his band has its own entry.
Labels: Arts, Musicians, Order events