Spreading the Dharma

Sharing our Practice

Connecting our Community Worldwide
This is the second part of our celebrations to mark the launch of Gautama Buddha, a major new series of talks by Vishvapani available now on
Free Buddhist Audio
.
Read Part 1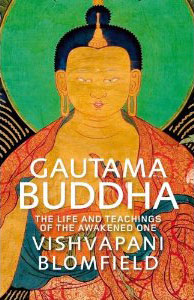 Viriyalila, FBA's head of community development, was present for the opening talk of the series, given in Manchester in the UK, where she picked up a copy of Vishvapani's new book,
Gautama Buddha - The Life and Teachings O
f The Awakened One.
She met with him at the local café to discuss the writing of a substantial piece of new work on the Buddha. Sitting with a cranberry scone and a latte, Vishvapani described how this book has become his main project over the last 3 years.
Commissioned to write the biography by Quercus, he quickly found himself involved in a much bigger endeavour than he had imagined:
"I thought there were already lots of books on the
Buddha that you could turn to and get a reasonable idea about what he was like and what he did in his life. The first surprise was discovering that there actually aren't books like the one I've written. There are many books that retell the legen
ds and there are books that treat the historical Buddha fairly briefly, but I wanted to do more then just retell the legends…"
Vishvapani talked about wanting to get as close as he could take us to the Historical Buddha.
"Being a Buddhist myself, I didn't want to do it as a scholar would do, for me the Buddha was enlightened, that's my starting point when I read those texts…The book is very thorough. In terms of using the Pali Canon as a basis for a biographical portrait of the Buddha there is no other book that is anything like as substantial as this…"
Vishvapani - On Gautama Buddha from Triratna Buddhist Community on Vimeo.
Viriyalila was interested in understanding how Vishvapani's Buddhist practice influenced his writing of the book:
"Because I am a Buddhist, I don't question that the Buddha was enlightened, I take it that he was Enlightened and that the suttas, to a more or less accurate degree, represent his efforts to explain his understanding of his life and communicate that to people."
Vishvapani - On Enlightenment from Triratna Buddhist Community on Vimeo.
Reflections from FBA
All of us on the team at Free Buddhist Audio have appreciated the opportunity to work closely with Vishvapani to bring this series to our audience, doing extensive work to provide you with the best quality audio recordings and highly detailed indexing of the talks themselves.
We'd like to bring you a special reading from the book, given in the talk
The Buddha's Vision
(Bristol Buddhist Centre, Feb 2011), the story of Bahiya set in the context of historical time, place and lifestyle:
There is much that is important for reflection here – the Dharma made fascinating by dint of the author's depth of engagement with Buddhist practice and the sheer breadth of his cultural reference.
Join the FBA Community!

Subscribe to a weekly Dharma talk with our
FBA Podcast
along with our brand new
Dharmabytes
to hear more on this fascinating series.
FBA needs your support!
Become a
Supporting Friend
to Free Buddhist Audio, dedicated to providing free access to Dharma talks.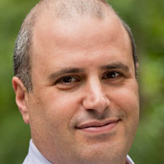 Vishvapani
Vishvapani is a Buddhist writer and teacher based in Cardiff, Wales. He discovered meditation and Buddhism at the age of 14 and became a Buddhist soon after. He became a member of the
Triratna Buddhist Order
in 1992. See Vishvapani's 2009 Triratna Buddhist Order Convention talk,
'Recollections of the Buddha'.
Vishvapani is a regular contributor to BBC Radio 4's Thought for the Day. He will be broadcasting in that slot on Radio 4's 'Today', the main UK radio breakfast news programme, on May 17 (for Wesak), May 25 and June 2 at around 7.48 am GMT. These will be available as a podcast and on the
Thought for the Day Website
. He will be a panelist on the BBC1 ethical debate programme 'The Big Questions' at 10.00 am on Sunday 15th May, available afterwards on
BBC iPlayer.
Labels: books, Free Buddhist Audio, Podcasts, Vishvapani