Spreading the Dharma

Sharing our Practice

Connecting our Community Worldwide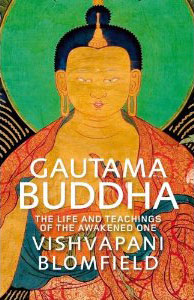 Over the past few months, Vishvapani has delivered a significant new series of talks, Gautama Buddha, to launch his book
'Gautama Buddha – Life And Teachings Of The Awakened One'
(Quercus, 2011). Now available exclusively on
Free
Buddhist
Audio
, this superb five-talk series highlights various key themes woven into the legendary accounts of the Buddha's life and the historical records of his great vision of reality that have come down to us through the ages.
Listen to FBA Dharmabyte – "Engaging with the Historical Buddha"
Bringing a broad cultural awareness and a depth of personal practice to bear on his subject, Vishvapani's biography of Gautama takes us into the world he inhabited, offering glimpses of the Buddha's personality and exploring his relationship with nature and his own society as evidenced in the earliest Buddhist texts. The insights afforded into our own conditioning and cultural context are both profoundly revealing and challenging.
The talks are supplemented by a bonus recording of a fascinating discussion between Vishvapani and renowned psychologist Dorothy Rowe on
'Buddhism, Science and Reality – How Can We Understand Ourselves?'
Gautama Buddha: The Life and Teachings of Awakened One
Vishvapani speaks eloquently throughout his series about the experience of writing his
book
and of his desire to portray the historical Buddha as closely as possible. For the more we see the Buddha in his own time and place – the more we can see him in his historical specificity –the more likely we are to understand his teachings. Vishvapani wished to bring to life:
"The person who
actually lived, walked, and breathed, who was involved in a society, the person who was trying to convince the people around him that he was telling the truth, that he had gained some kind of wisdom, that Buddha…"
He explains,
"How can we write a life of someone who is beyond ordinary experience? The reason we can is that
after his Enlightenment, the Buddha devoted himself to communicating what it was through his teachings, through his examples, through his actions, and through the character of community established. Writing about the Buddha, reading about the Buddha, is really a way of contemplating the Buddha."
Listen to FBA Dharmabyte - "'Knowing' the Buddha"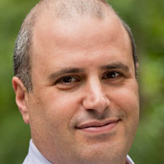 Vishvapani
Vishvapani is a Buddhist writer and teacher based in Cardiff, Wales. He discovered meditation and Buddhism at the age of 14 and became a Buddhist soon after. He became a member of the
Triratna Buddhist Order
in 1992. See Vishvapani's 2009 Triratna Buddhist Order Convention talk,
'Recollections of the Buddha'.
Vishvapani is a regular contributor to BBC Radio 4's Thought for the Day. He will be broadcasting on that slot Radio 4's 'Today', the main UK radio breakfast news programme, on May 17 (for Wesak), May 25 and June 2 at around 7.48 am GMT. These will be available as a podcast and on the
Thought for the Day Website
. He will be a panelist on the BBC1 ethical debate programme 'The Big Questions' at 10.00 am on Sunday 15th May, available afterward on
BBC iPlayer.
Labels: books, Free Buddhist Audio, Vishvapani