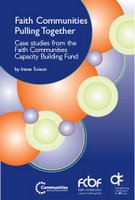 '
Vitarka
' is the Schools and Educational Outreach project based at the Bristol Buddhist Centre. In 2007 they were successful in a grant application to the UK Government's 'Faith Community Capacity Building Fund (FCCB); and this year has seen the fruits of their work.
They have recently been featured in a new book
'Faith Communities Pulling Together - Case studies from the Faith Communities Capacity Building Fund'
, published by the UK's Community Development Foundation and available for
purchase
or free
download
.
As the report itself states – "The (Vitarka) project focused on creating practical foundations for the Bristol Buddhist Centre's outreach work with schools, and then increasing its work with schools. The intention was that the work would contribute to greater community cohesion, by enabling children and young people to learn more about faith and increase their understanding about people of different faiths.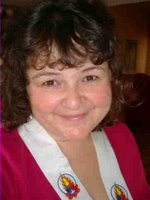 "A part-time schools and educational coordinator with experience as a teacher was employed. Her first priority was to create the resource pack for schools. The material was based on what teachers had been asking for, including a guide to Buddhist festivals, meditation and 'stilling' exercises, a form of sitting meditation.
"She also built up a database of local primary and secondary schools to which she could then send a mail shot explaining what the Centre could offer. This included lessons, assemblies and materials, for example a
Buddhist Shrine Kit
which was available for schools to borrow. Follow-up material was made available for the teachers, placed on the Centre's website".
In addition Kamalamani - the coordinator of the Vitarka project - has conducted her own review, which is available online
here
.
See also the FWBO's
Clear Vision Trust
website for award-winning education packs on Buddhism for all key stages.
Labels: Bristol, Education, publications, Schools