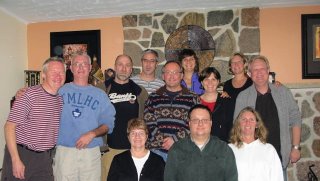 Harshaprabha, an Order Member who has a long-standing connection with Canada, has contacted FWBO News to tell us -
"The FWBO held its first ever residential weekend retreat in Ontario, Canada from the 7th till 9th November. It was held at the
Glen Tara Retreat Centre
, Mount Forest.
"There were 12 of us on the retreat, most coming from in or around Guelph but some from as far away as Goderich and Toronto.
"It was great having two Mitras on the retreat to support me - Joe Kosofsky from Toronto and Chris Petts from Colchester. Chris is a good friend and had always wanted to come to visit Canada and meet my friends who he had seen in photos and heard so much about.
"The theme of the retreat was Kindness and like many FWBO retreats, kindness was felt by all who came. I really appreciated being in the company of friends old and new. Their willingness to engage in meditation, study and puja, as well as their openness and humor was fantastic to be around.
"The reporting out at the end was very heartfelt and moving. I hope that this is the first of many retreats in a Province of Canada that is over twice the size of Great Britain.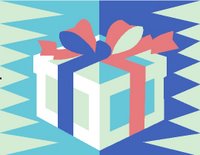 "If you would like to support my activities there please visit my fundraising page
www.justgiving.com/harshaprabha
. This is a simple, secure, and tax-efficient way to contribute to spreading the Dharma in Canada.
Funds will be used to supply books, CDs, DVDs, meditation cushions and shrine gear. Monies would also assist in setting up a FWBO Ontario website and help those interested go on FWBO retreats in Canada and America.
There is also a small FWBO Center in
Vancouver
.
Labels: Canada, Dharmaduta, Fundraising