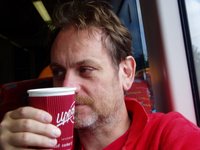 Sarvananda's next radio play is on Radio 4 shortly, on Thursday 27th March at 2.15pm to be precise. It's titled 'The death of Magnus Sweet' and is advertised there as being by Alastair Jessiman, Sarvananda's non-Buddhist name.
He says, "If you've a chance to publicise it on the News site, that would be great..."
Check the details on the
BBC website
– it sounds intriguing: At a remote Scottish public school in the late 1960s, two boys invent a fictitious fellow classmate. But they face a dilemma when everyone, even the headmaster, starts to believe that Magnus Sweet exists…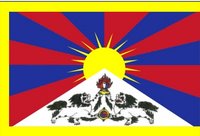 Vishvapani continues to be a regular guest on Radio 4's 'Thought for the Day', most recently speaking about the
situation in Tibet
. You can find audio and text versions of his pieces on the BBC website
here
.