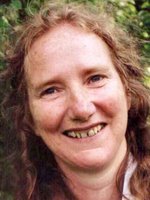 For the past 2 years Sinhagupta, a Dharmacharini from Cambridge UK, has been developing the East-West Sanctuary in Budapest, Hungary, in collaboration with the
Budapest Buddhist University
. This is a major project, and one which will take many years in development.
She has sent us this news of recent developments there -
"Since the opening 18 months ago, we have been running a variety of meditation and psychotherapeutic workshops, and also seminars on business sustainability and developing a European Buddhist University. Many of these have run for Hungarians, but now we are hoping to expand internationally to a wider audience. The sanctuary is beginning to attract different people from many different areas - but all with a willingness and desire to communicate and relate within this globalising but fragmented world.
"Starting in March we are running the first of a three-week, year-long course in Buddhist theory and practice. This will be led in English by Paramananda, Tamas Agocs from the Budapest Buddhist University , and myself. We are also starting a three-weekend course in contemplative psychotherapy, which will run in English with Hungarian translation. Finally, we are offering one other more specialised event: a series of short retreats called 'Javas' which are based in a Hungarian spiritual tradition that itself is founded in Ayurvedic medicine and healing, astrology, and Buddhist philosophy and healing".
More information on all these can be downloaded from the internet -
2008 East-West Centre Programme
for the programme,
Javas_retreats
for the retreats
If you are interested in attending or knowing more, please contact
Sinhagupta
. If you know anyone else who may be interested, please would you forward this link.
And finally, if you wish to see more about the sanctuary, please visit the website at:
www.eastwestsanctuary.com
Labels: Dharmaduta, Hungary, Psychotherapy