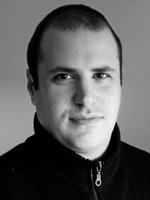 Click
here
to read Vishvapani's survey of the growing field of mindfulness-based therapies and the place of the FWBO therein.
He sets the scene by saying "The faculty of mindfulness—broadly defined as non-judgmental present-moment awareness—has always been a key element of the Buddhist path; and in recent years psychologists and healthcare professionals have been recognizing its value for people experiencing conditions ranging from stress and depression to addiction, chronic pain and ill health. A natural crossover exists between this growing medical interest in mindfulness and the skills that FWBO meditators and teachers have developed in their years of practice."
And he asks – "So how are people from the FWBO engaging with MBTs, and what issues are emerging as they do so?"
A fascinating and inspiring read – one of the many facets of the great adventure that is the Dharma coming to the West.
Labels: Breathworks, Health, Meditation, Mindfulness, Vishvapani