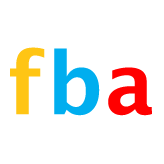 Spreading the Dharma
Sharing our Practice
Connecting our Community Worldwide
Viriyalila's UK Centre Tour in Search of 500 Supporting Friends
Viriyalila's been on a promotional tour to the UK this month, raising funds and awareness for our beloved
Free
Buddhist
Audio
. With visits to Liverpool, Nottingham, Sheffield, Manchester, Bristol, Glastonbury, Leeds, Birmingham and West London, she's been enjoying sharing stories about the history of the project, and the amazing transformation from Dharmachakra Tapes to the web space we have now. From distributing a few thousand tapes and cds a year to sending out over 400,000 talks annually via the internet we are awed by our
collective
success. Each practitioner who gives a talk, each person who listens, all our donors, all our volunteers working to make the site even better – we would not be here without all of your contributions! Together we bring this inspiring Dharma resource into being and share it with people all over the world.
And all of this is offered for free – for two important reasons:
Simplicity
– we want to offer a simple and aesthetic experience when people visit fba. You will not find any advertisements or pop-ups windows when you visit our site. Just a clean, simple, beautiful web experience, one that we hope is conducive to supporting your practice as you deepen your understanding and seek inspiration in the many talks and texts we have available.
Accessibility
– we want everyone who longs for meaning and looks to the Buddha, the Dharma, and the Sangha, to find the Triratna Buddhist Community ready and willing to share ourselves, our practices, and our understandings of the Buddha's teachings. We want to be there for anyone with access to a computer and an internet connection. And we reach far more people by giving access to our archives for free then if we were to charge for the service.
Urgyen Sangharakshita
, our Community's founder, is
very happy
knowing that talks he gave many years ago to relatively small audiences are now being listened to by people around the globe. Indeed, since we launched four short years ago, more than
one million talks
by
many members of the Triratna Buddhist Order
have been downloaded from 118 countries!
We offer fba
fr
eely to all, but we are dependent on our donors to keep it all going.
If you use the site and app
reciate it, please support it. We've worked out that if we can find just 500 Friends to give
£10/€12/
$15 each
month, then together we will secure the future of free buddhist audio. This is an average – some people will give less, some more – but any amount is most welcomed. As of the start of this year, we have 125 'Supporting Friends' out of the 500 we need to cont
inue our work effectively.
We love wh
a
t we do, and we know many of you do too!
We
urgently
need more financial support. If you have been considering taking out a standing order, or making a large one-off donation, please do so today. Our team needs your backing, the world needs your gift of the Dharma...
Show your support for Free Buddhist Audio!
Labels: Free Buddhist Audio, media, Sangharakshita