Spreading the Dharma
Sharing our Practice
Connecting our Community Worldwide
Rose F. Kennedy wisely said, "Life isn't a matter of milestones but of moments." In reflecting on how far
Free
Buddhist
Audio
has come since its inception in late 2006, we can see the many years of setting up conditions to bring into being what many have come to experience as a dynamic, beautifully crafted, easy to use webspace full of amazing Dharma resources. We have enjoyed sharing some of our stories with you this week, and what these amount to are not just many milestones, but many moments marked by deep inspiration in the Dharma.
At FBA we aspire to provide free access to the Dharma for people all over the world. To provide the best service possible we need the help of many people in our international community - from those who have recorded Sangharakshita from 1964 to the present time, to those giving and recording talks all over the Triratna world today. We thank the ones who were willing to work with us in developing our Community Upload system that allows each local Triratna center and project to contribute directly to our growing archive. We thank our team and our volunteers who do indexing, transcribing, translating, promoting, and fundraising to help keep the whole system functioning and growing. And, of course, we thank all those who are able to contribute financially to support the team which holds the project together at its core, providing vision, structure and resources to preserve our treasure house of teachings and make them readily available to all who desire access to the Dharma.
FBA Moments and Milestones
How many people visit our site?
How many downloads are completed each year?
Earlier this year, we anticipated reaching an important milestone. Based on a number of factors, we estimated that at some point this month, the
one millionth Dharma talk
will have been downloaded through our
podcast
and the site itself. To put this in perspective, we used to sell a few thousand tapes and cds a year! So this is an amazing accomplishment - and an amazing improvement!
What was our most downloaded talk?
'Just Sitting' by Subhuti
, given last summer at the European Chairs Assembly with over 45,000 downloads. Our next popular download is
Dhammadinna's 'What is Mind'
talk given on the 2001 Triratna Order Convention with around 34,000 downloads.
Who are our visitors? Where are they from?
Our analysis shows that we had nearly 100,000 unique visitors over the past year, coming from 178 different countries, viewing over a million FBA pages on nearly 200,000 visits. The google map like the ones we showed during our Buddhist Center tours this year, can be viewed here:
FBA's Top Ten Countries
(and their top ten cities)
and
FBA's First 100 out of 178 Countries
Our top country this year was the UK with 65,175 unique visitors coming from nearly 800 different cities and towns. It's no surprise to the FBA team that the top city was London, followed by all the cities with major Triratna activites: Manchester, Cambridge, Birmingham, Bristol, Sheffield, Glasgow, Ipswich, Norwich, and Edinburgh.
FBA tracked 54,022 visitors from the United States last year, every state being represented in our user profiles! The top 10 states were California, New York, New Hampshire, Texas, Florida, Massachusetts, Arizona, Washington, Illinois and Pennsylvania. We have Triratna Centers in 4 of those ten states which indicates that FBA plays an important role in introducing new people to the Triratna Buddhist Community through the internet as a distinct medium in itself.
Mobile devices are seeing an increase in usage, with over 5000 visits from mobile devices, including the newly released iPad. Our new site is built on new standards that will make mobile use much easier in the years to come.
Emphasis on our growing International Community
Earlier this year we completely redesigned the site (FBA 2.0!) based on feedback from our community of users. Building on the original structures and functionality, we put in place a new menu system and redesigned the visual layout, at the same time expanding our capacity for organizing the growing archives. As you may have read earlier this week, we also improved and expanded our search engine to provide better access to our range of audio and text archives - over 1000 recorded talks and 17 million words! To further our vision of an international Buddhist Community connected online, the site now places more emphasis on local archives of talks and on community use of our resources. Our brand new
Community section
lets you join Free Buddhist Audio and get access to unreleased recordings, keep up to date with our Facebook and Twitter pages, and help us build the future with support for fundraising in your local community. In January, we anticipate our 1000th member... We are very happy indeed about that!
Aside from promoting our
Community Places
project within the Triratna Sangha, we've also created our first translation team, and visited (or otherwise been in touch with) people at Buddhist Centers around the world, providing encouragement, resources and support to help them get what they need from our service.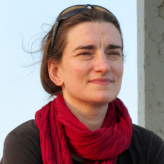 In October, our 500th talk was posted through the Community Upload System. This important milestone was accomplished when
Vajratara
delivered, recorded and uploaded,
'
The Three Jewels of Buddhism
'
at the
Sheffield Buddhist Centre
. We now have talks in 11 different languages from 10 countries!
There are so many benefits to bringing our international community together in this way.
Dhammarati
, the chair of the College of Public Preceptors (those responsible for all ordinations into the Triratna Buddhist Order), appreciates the opportunity to have access to what other Triratna practitioners are doing in other parts of the world. Here's what he has to say about us...
Our Team
In response to our success of the past few years, we have increased the size of our team. We now have 5 members (3 full-time and 2 part-time) along with a great group of volunteers. We see this very much as an investment in people in order to take Free Buddhist Audio to the next level - so we can continue to provide high quality access to the Dharma, offer professional archival services to Triratna projects worldwide, and help build our international community online.
To support our team - and all these new developments! - we launched this spring a major fundraising campaign to secure the future of FBA, aiming to grow our regular income by finding 500 new Supporting friends able to give monthly contributions. We also conducted a promotional tour of Buddhist Centres in Britain and the United States, with plans for further visits in the coming year. Our aim is to get FBA fans and ambassadors working in teams around the world to help us with promotions and fundraising for this amazing resource. If you think you can help us in any way with that -
please do get in touch!
Free

Buddhist

Audio

's plans for 2011 include:
• Creating translated versions of the newly designed site, beginning with Spanish, German, and Hindi.
• Working to make available more Dharma talks by women currently stored on cassette tapes in various locations around the world.
• Developing an exciting partnership with the new Triratna webspace project thebuddhistcentre.com
• Striving to provide support and guidance for more Triratna Centers, businesses and projects looking to create their own archival spaces on Free Buddhist Audio.
• Creating customized FBA e-newsletters for Buddhist Centers around the world.
• Continuing to build relationships with Triratna Centers including visits and FBA sponsored day retreats.
• Emphasizing what is unique in our Triratna Community within the wider Buddhist world.
• Introducing new services specifically for the Triratna Buddhist Order.
A gift of Dharma conquers all gifts…
Labels: community, Free Buddhist Audio, media