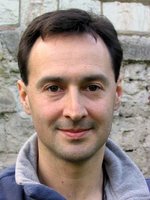 FWBO News is pleased to present part III of a series of excerpts from the travel diaries of Rijumati.
Six months ago Rijumati left his home town of 24 years and headed off on a freighter bound for Sri Lanka. These excerpts find him entering Kazakhstan en route for Russia.
He says "I now am on my way to Kyrgyzstan, which is probably the most unpronounceable sovereign state in the world. Try saying Keer-gish-stan but with a strong 'zzz' at the end of the 'gish' I hear you asking "How on earth have you ended up there, Rijumati...?"" Click
here
to find out...
Labels: Order events, Russia