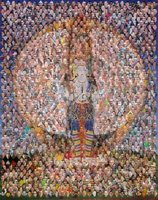 FWBO People
is a sister-site to FWBO News, carrying links to over 180 websites run by people associated with the FWBO and the Western Buddhist Order.
We have now added a specialised search facility to this which searches all the content of all the sites listed. Click
here
to use it. It is hoped that in time this will broaden out to become a searchable on-line directory of our Sangha's skills, interests, and Dharma practice.