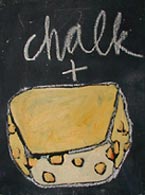 Welcome to the news update from
Free
Buddhist
Audio
, the free download and streaming service from the Dharmachakra sound and text archives. To receive more regular update information on the site, you can always
subscribe
to our own blog.
A prosaic enough subtitle for this week's update - but one that belies the rather marvellous diversity of the new material we're featuring today. The Western Buddhist Order is nothing if not diverse, and here we have two talks that, taken together, probably encapsulate that better than any plain old discourse ever could...
Kulananda (Michael Chaskalson) is first up with his beautifully elegant take on the last of the traditional four levels of mindfulness -
Mindfulness of Reality
itself. This is potentially confusing territory, but Kulananda proves an excellent and calm pilot around the main streams and backwaters of Buddhist thought regarding the nature of life, the universe and everything. A good reference if you've ever lost your way a bit and needed to steady the boat.
Then contrast this approach to what really matters, with the almost rambunctious -
Padmasambhava
- by Danavira. To call this a 'talk' doesn't really cut it - more like a controlled explosion of sound, a 'performance piece' in the best sense of that phrase. And the Great Guru is, indeed, called forth onto the stage of things with much laughing and singing. "Uncle Padma" is doubtless smiling at this young "nephew" who is so clearly moved in praising him - listen and find out why.
So, there you have it: two of the fairest talks, most alike in dignity, and certainly worth an hour of your time...
Labels: Free Buddhist Audio