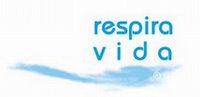 Breathworks
is the FWBO's newest (and very successful) Right Livelihood business. Started by Vidyamala in Manchester, UK, they have grown to a world-wide community of trainers offering "mindfulness-based pain management and strategies for living well to anyone wishing to live a richer life and feel a greater sense of initiative and confidence".
Now the Breathworks approach has spread to Spain and the Spanish-speaking world, with the launch of RespiraVida (literally, "breathe life") and their website
www.respiravida.net
.
This wasn't easy, there being substantial barriers of distance and language to overcome. Initially Dharmakirti and Satyabhasana, two Order Members based around the FWBO's
Valencia center
, travelled to England to do the two week-long residential training courses. After this, in order to qualify as Breathworks trainers, they had to run a practice course with distance monitoring – not so simple. As Satyabhasana explained to FWBO News, "this, of course, meant that we had to translate both the course manual and the CDs into Spanish, which was a fairly long but also interesting undertaking".
She goes on to say "Since then we have run a further course at the Valencia Buddhist Centre and are about to branch out into a new venue, a local association which supports people with cancer and other serious illnesses. We are also planning to launch a distance learning course, as the demand seems to be there.
"If you'd like more information (in Spanish) we are at www.respiravida.net or e-mail us (in Spanish or English) at
respiravida@gmail.com
".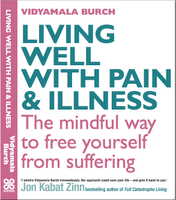 Back in the UK, Breathworks are eagerly awaiting the November publication of Vidyamala's book 'Living Well with Pain and Illness: The mindful way to free yourself from suffering'. Excellent reviews are already available on the
Resources
page of the Breathworks website and copies may be pre-ordered there with a 5% discount and free UK postage and packing.
Labels: Breathworks, Spain