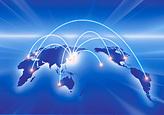 Welcome to the news from
Free
Buddhist
Audio
,
the free download, podcast and streaming service from the Dharmachakra audio and text archives. To receive more regular updates on the site, you can always
subscribe
to our own blog.
Well, we've been absent from the FWBO newsblog for a while but it's great to be back. And we're absolutely delighted to be able to announce here the launch of
Free
Buddhist
Audio
– Mark II!
Since the service first began in December 2006, we've been listening to feedback on the site, dreaming up ways to improve it, and working away behind the scenes to bring you a whole host of new features. Today is just the start of a planned cycle of improvements you should see happening throughout the next year, but there's lots to tell you about right now...
The
Sparkly
Bits
If you're familiar with the site, you'll notice we've made some changes to the menu structure, introducing
three new sections:



series

community
study
These kind of speak for themselves! Come and play... We'll be building on these foundations a lot in the next few months. Here are some highlights of what's in store:
Search and download whole series of talks at once!
Re-developed 'local' section for talks uploaded by FWBO communities all across the world
Social bookmarking (sharing) added throughout the site – tell your friends about your favourite talks with one click!
New social network presences on MySpace, Facebook and Second Life
Hosting of study materials for the new FWBO Dharma study course for Mitras, including content produced for use by people with restricted vision
Under
The
Hood
The changes aren't all glossy! We've also done some real engine work. Search engine, that is...
You'll notice, for instance, a
re-designed audio search facility
. Results come faster – and they're a lot prettier to look at.
And did we mention the beautiful, mysterious
'Rainbow
Coloured
Tag Cloud'
?
We're also very happy to let users of our
text
service know that we've
completely re-written the search facility
for this too!
The new engine is fast, and extremely precise. There are lots of fancy options for those who need them. And we've integrated all the material too: so now you can search – and read online – all 17.5 million words by
Sangharakshita
and the
many other members of the Order
whose transcripts we are steadily gathering together. Give it a spin...
Into
The
Future
You'll find lots of other nice little tweaks and features around the new site. We hope in the next while you'll enjoy getting to know us all over again...
Keep an eye out for more news here in the months ahead – and watch for imminent transformations as we spring clean any and all dusty corners (hint:
meditation
)...
And if your Centre would like to know more about how to upload talks to your own special pages on our site, please
get
in
touch
!