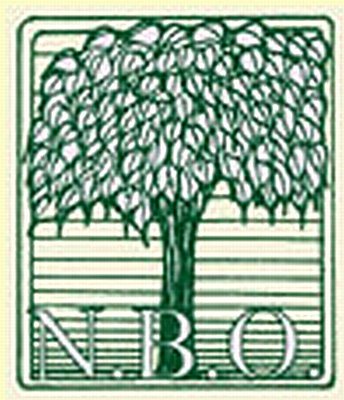 The Network of Buddhist Organisations,
http://nbo.org.uk
, or NBO, is the UK's principle forum for Buddhists of all schools to meet and collaborate. Last weekend saw them launch two important new initiatives at their AGM: a 'helpline' for those who have, in the words of the NBO, "Bumped into Buddhism and come away Bruised" and, for the first time, a Code of Conduct.
In addition the afternoon session was devoted to exploring the topic of Young People and the Dharma, with an informative presentation by Venerable Amaranatho and Sister Cittapalo from Amaravati; this was followed by discussion. Amaravati have a website with many useful resources at
www.family.amaravati.org
, of especial interest may be their Child Protection Policy at
www.family.amaravati.org/cp/main
.
The NBO's new Code of Conduct asks members to promote their aims, which are:
a) To promote fellowship and dialogue between Buddhist Organisations.
b) To facilitate cooperation in matters of common interest.
c) To work in harmony with Buddhist and other like-minded organisations throughout the world.
Furthermore it says
"In order to maintain harmony and promote Buddhist teachings in the UK, as a Buddhist organisation and member of the NBO we undertake the following:
a) To observe the ethical standards as exemplified by the Five Precepts in all our activities.
b) To undertake that our members will not defame or attack each others organisations or teachers in public or through the media.
c) If disagreements arise between NBO organizations or with other organizations or groups, every attempt will be made to resolve them through internal processes or through private discussion and mediation.
A fuller Code is under discussion and may be introduced during 2009.
Of the new helpline they say -
"From time to time people have bad experiences in the context of their exploration of the Buddhist path. Sometimes this is as a result of mistakes and misunderstanding on the part of one or both parties involved. More rarely, some organisations or some teaching relationships have become dysfunctional for a variety of different reasons. Either way, individual Buddhist practitioners may have been profoundly upset and disturbed. The UK's Network of Buddhist Organisations http://nbo.org.uk/home.htm first came together to discuss the idea that the wider Buddhist community should offer a compassionate response to the distress that is evident in these situations.
"Over a period of time it has become clear that the NBO does not have the resources to establish a comprehensive counselling service for people who are experiencing this type of distress. Neither does the NBO have any role to play as policeman to the Buddhist community. However, over the years the NBO has built up a useful range of contacts, a certain amount of background knowledge concerning Buddhist groups in the UK, and counts among its members experienced practitioners of Buddhism who have some understanding of the issues that can arise. The Network would like to make a small start towards offering useful help in appropriate circumstances.
"Those who feel that they would like to discuss a problem of this nature are invited to speak to the Secretary who will be happy to provide a listening ear and may be able to offer constructive suggestions. The current Secretary is a qualified general medical doctor who practices Buddhism in the Chan tradition. If you would like to contact her, please send an e-mail to secretary@nbo.org.uk and a phone call can then be arranged. Please note that as she does this work for the NBO on a part-time basis, e-mails are not checked every day"
.
Labels: Interbuddhist