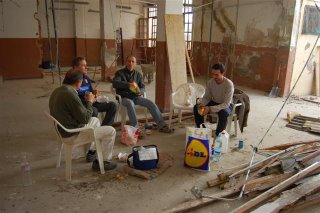 The FWBO has had a Centre in Valencia, Spain, for 20 years now. Anyone browsing their website and blog (
http://srimat.blogspot.com
) will have followed the story of their fundraising appeal and property search – and their eventual success.
FWBO News' editor wrote asking for an update and was told -
"I'm up to my arms in wet plaster and rubble at the moment and will be in the same position for at least another 6 weeks so not able to write at the present time. But yes we have a new property, a very big improvement on our current centre: bigger, better distribution of spaces, etc. We are currently doing the place up and hope to open in April-May 09. It's a lot of work, a big project and we're investing about 40k euros, but it will be money well spent and hopefully we will have a lovely, custom built centre to show for it after all our hard work is finished"
.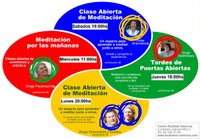 On-line web translation by your reported yielded the following from their website -
"… we have had the luck to already find the ideal premises for this moment and have signed a contract by 10 years with an almost equal rent to which at the moment we have with almost the space double! Doubt does not fit that Ratnashamvaba helps us."
Happily they have also sent us a YouTube link to a ceremony they did recently to dedicate the space which is to be their new centre -
http://es.youtube.com/watch?v=S6mttH5q22c
.
Sadhu Valencia…!
Labels: Spain